Tracey Haldeman
Pinnacle Communications Resource Co.
Tracey has been a practitioner in the field of social marketing, brand development, advertising and behavior change communication for over 30 years. She has a deep understanding of designing and implementing strategies for campaign success. Her most recent projects include opioid misuse and abuse prevention, binge drinking prevention, smoking cessation and prevention, reduction of infant mortality, diabetes prevention and control, binge drinking prevention, and environmental protection and sustainability. Tracey is the President of the Social Marketing Association of North America and holds a master's degree in Communication, Culture & Technology from Georgetown University and lives in Baldwin, MD with her husband Brian, three daughters, and six goldfish (who have now expanded to live in an outside pond).
Dulce Espelosin
International Consultant
Dulce has trained more than 300 people in the social marketing tools and techniques as a way to build behavior change strategies to achieve conservation. She is a communications specialist from Tec de Monterrey in her native Mexico. With a notable trajectory working with rural communities since 2003, starting when she was working at "Bosque la Primavera" – the biggest protected area – in Guadalajara, Mx, she won the 2020 "Distinguished Service Award for the Latin American and Caribbean section" from the global Society for Conservation Biology. For 3 years running, she has been leading the "Communicating Conservation for Behavior Change" module of the world-class Conservation Leadership Program and for 13 years she worked at Rare designing, implementing and training practitioners in +15 countries and in some of the world's most hard-to-reach communities. Dulce is certified as a Professional Facilitator by the Canadian Institute of Cultural Affairs and since 2021 an independent consultant, part time working with Legado Initiative training facilitators in best community outreach techniques to find ways to support them to thrive in their futures. Dulce spends the other half of her time designing and implementing different independent consultancies for international NGOs and Governmental agencies.

Mike Kujawski
Centre of Excellence for Public Sector Marketing (CEPSM)
Mike is the owner and Managing Partner of the Centre of Excellence for Public Sector Marketing (CEPSM.ca), where for nearly 20 years he has acted as a senior consultant, trainer and professional speaker for major government, non-profit, and association clients in Canada and around the globe. Mike's specialty areas include strategic marketing and communications, social marketing (behavior change), digital/social media strategy development, brand strategy development, social network analysis, infodemiology, open-source intelligence and market research. His specific niche involves helping public sector and non-profit organizations excel in the modern disruptive digital landscape by combining strategic social marketing planning with modern research techniques and a proven management consulting process. Mike is frequently asked to speak at major conferences and events covering a variety of topics ranging from the latest public sector marketing trends and behavior change approaches to the evolution of digital/social media culture and how it continues to transform our lives.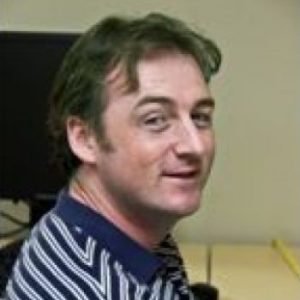 Brian Biroscak
Case Western Reserve University
Brian is a faculty member in the Center for Community Health Integration at Case Western Reserve University (Cleveland, Ohio, USA). Prior to this, he was a Senior Research Scientist within the Weitzman Institute at Community Health Center, Inc. (Middletown, Connecticut, USA). His line of research is focused on violence and injury prevention. He has a strong research interest in system dynamics modeling, which utilizes 'feedback' insights and computer simulation to hypothesize, test, and refine explanations of systems change. His background in social marketing is particularly valuable for prevention efforts. He enjoys working to increase the research and evaluation capacity of university students and other adult learners.

Nancy Lee
Social Marketing Services, Inc.
Nancy has more than 30 years of professional marketing experience, with special expertise in Social Marketing. She has an MBA with a major in marketing from the University of Puget Sound. In 1993, she formed Social Marketing Services, Inc., and provides consulting and trainings on developing strategic social marketing plans for professionals around the globe. She has co-authored 13 books on Social Marketing, 11 of these with Philip Kotler. She is an instructor for iSMA's Certificate Course on Introduction to Social Marketing, and is an Affiliate Professor at the University of Washington. She is a founder and Board President of the Pacific Northwest Social Marketing Association, and serves on the Boards of SMANA and iSMA.

Lynda Bardfield
Creative Conscience & Tufts University School of Medicine
Lynda crossed over from a private sector advertising career as Senior VP, Creative Director into social marketing over two decades ago. Since then, she has been committed to applying marketing principles and creativity to social and behavioral change. Her career has spanned the globe, designing social marketing interventions in the U.S. and behavior change initiatives in Latin America, Asia, Africa, and the Middle East. With a unique global perspective, years of experience translating research into award-winning campaigns, and passion about training the next generation of change agents at Tufts University School of Medicine, Lynda spends most of her professional hours as Chief Creative Officer of social marketing consultancy Creative Conscience.

Catalina Garcia
AB InBev
Catalina (Cata) Garcia is the Global Director of Corporate Affairs at Anheuser-Busch InBev (AB InBev) and Board Director of the AB InBev Foundation. Cata currently leads the AB InBev Global Corporate Affairs team, with her work centered on expanding and improving AB InBev's reputation and ESG strategies, with Social Marketing as a key component. In addition, she manages AB InBev's partnership with the United Nations Institute for Training and Research (UNITAR), aimed at improving road safety globally, and directs the company's responsible drinking strategy. She is the co-author of the "How business can drive inclusive growth and development" report published by Harvard Kennedy School, and 2017's U.S. Top Women in PR winner. She has been a member of several global boards such as IBM Women's Diversity Network Group, Inversor Impact Investing Fund, and The Colombian Center for Social Responsibility (CCRE). Currently she is a board member of SMANA (Social Marketing Association of North America) and Business for Impact at Georgetown University. Born and raised in Colombia, Cata graduated as an Industrial Engineer from Javeriana University, and has worked with several multinational companies across different industries such as consumer goods, mining, technology, and communications (AB InBev, BHP Billiton, IBM).

Dana Middleton
Blue Cross Blue Shield of Kansas City
Dana is a social epidemiologist and the Health Equity & Integration Practitioner at Blue Cross Blue Shield of Kansas City. Her work examines the causes and consequences of the health inequities burdening minoritized and marginalized populations. She is charged with operationalizing strategies to advance health equity and close avoidable disparities gaps in health care and health outcomes. Dana's work considers the application of instructional and social marketing strategies in outreach and program development, driving behavior change at a systems level. Her previous experience with integrative branding for social impact, community engagement, and health marketing fuels the interdisciplinary perspective she brings to this work. In addition to her education – which includes a Bachelor's in Public Health Education, a dual Master's in Social Sciences and Instructional Design, and her current work, pursuing a Doctorate in Public Health – Dana holds several certifications which enhance her efforts in the various domains of health equity advancement.

Melissa Schock
Alberta Health Services
Melissa is a Senior Communications Advisor with Alberta Health Services. Within this role, she develops effective communications strategies for several provincial screening programs that work to positively impact the lives of Albertans. Melissa has a Bachelor of Management with distinction from the University of Lethbridge, a Bachelor of General Studies from the University of Calgary, and an Associate of the Royal Conservatory of Toronto diploma with first class honors. She has nearly 15 years of experience in health marketing, knowledge translation, research and stakeholder engagement in the healthcare sector.